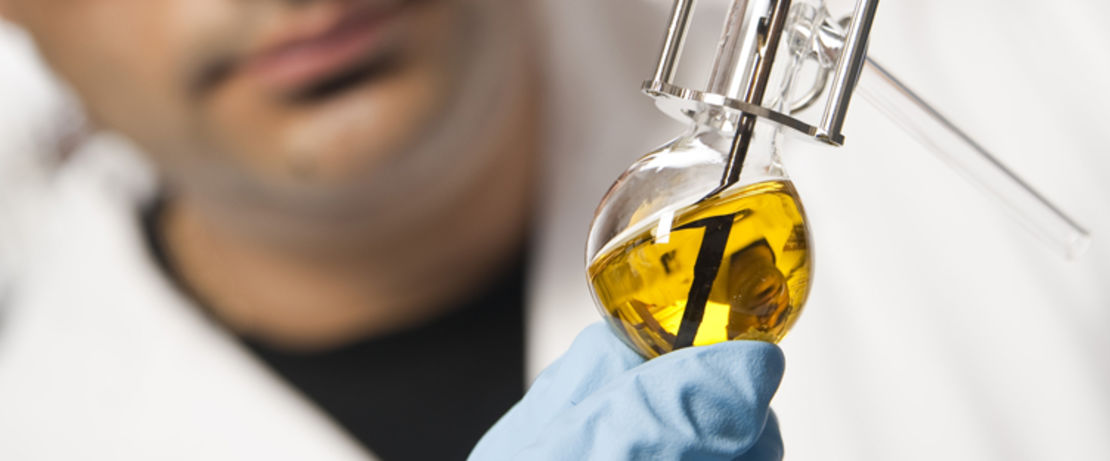 Technology
DYNAVIS® technology formulated hydraulic fluids
The foundation of DYNAVIS® technology are the highly shear stable viscosity index improvers from Evonik that go by the tradename VISCOPLEX®. Increasing the shear stability and viscosity index of a hydraulic fluid balances volumetric with mechanical efficiencies, and expands the temperature operating window for hydraulic systems.
At low temperatures, DYNAVIS® formulated hydraulic fluids are less viscous than conventional fluids, therefore requiring less power for start-up and reducing fuel consumption minimizing friction and wear too.
At elevated temperatures, DYNAVIS® formulated fluids are designed to resist the recirculation effect called internal leakage that conventional fluids fall victim to, again reducing fuel consumption. DYNAVIS® fluids continue to perform consistently and reliably, even after many hours of operation, keeping heat build-up in check and maintaining pump efficiency. The hydraulic system retains its responsiveness to the operator's commands.
From start-up to shutdown, DYNAVIS® formulated fluids do more work in fewer hours, providing more power and more agility with less fuel.
RULE OF THUMB: REDUCE VISCOSITY GRADE
Proven in our lab, corroborated by OEM's own tests on their equipment, and in the field with performance demonstrations at end users, a reduction of ISO viscosity grade between a conventional hydraulic fluid and fluid formulated with DYNAVIS® technology is possible without losing wear protection for the pump. Evonik has studied the operations and parameters of construction, mining, and injection molding machines in the field globally. The pumps are still protected at high temperature, however at all other temperatures the system experiences all the advantages of a lower viscosity and highly shear stable fluid with reduced hydro-mechanical losses consistently resulting in efficiency gains of 5-15% in the equipment.