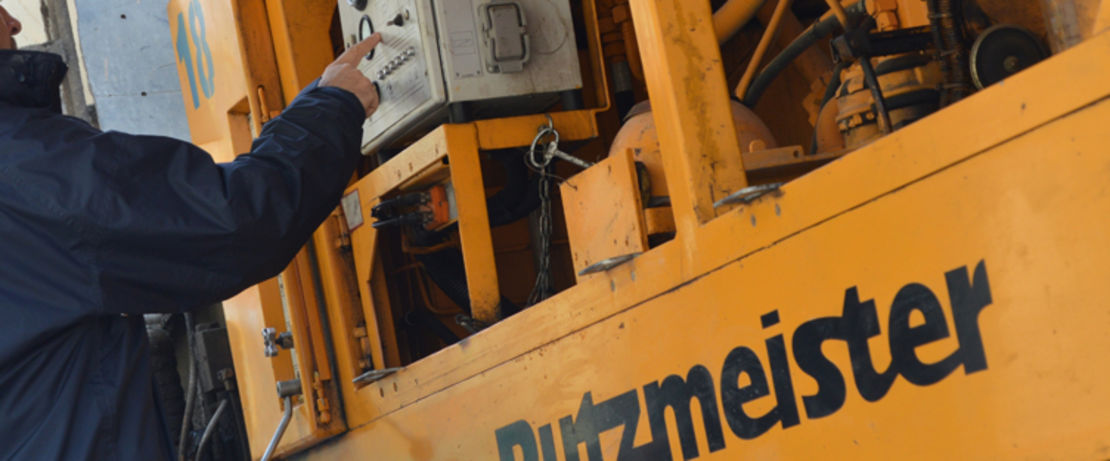 Results
Powerful performance
LOCATIONS AND TESTS
MINING
More tons moved per liter and more trips per day!
Higher profits at lower cost!
Cutting down on fuel consumption - boosting efficiency!
HYDRAULIC PRESS
Energy efficiency gains on a die cutter!
EVONIK GRAVEL QUARRY TEST SITE
Evonik led testing in which the concept revolves around a strict methodology for performance testing, implemented both in-house at Evonik as well as at OEMs. It also revolves around the fluid formulation. Any fluid that works has at least to comply with the DYNAVIS® Performance Standard, meeting or exceeding the thresholds for viscosity index greater than 160, and shear stability.
PERFORMANCE TEST LAB
Our test protocol has been developed over many years based on the expertise of the engineers in Evonik's Performance Test Lab group. These experts personally set up measurement devices on various parts of hydraulically operated equipment like excavators and injection molding machines, whether located at Evonik's own test sites or in the field at real working mines and plastics manufacturing facilities. They monitor the collection of data and statistically analyze thousands of data points, ensuring top confidence levels on fuel efficiency and productivity results.